Invite Creativity To Your Sugar Daddy Date
This is it. This is the LAST article in our
guide
. Let's make it a good one, right? There is nothing worse than when a Sugar Daddy Date gets plain and boring. A nice and traditional expensive meal is fun and all, but that can get bland really fast. If you want your Sugar Daddy to stick around, you're going to want a
Sugar Daddy Date
that is a little bit different and a little fun. For this article, let's assume you've been in this arrangement for a couple of months. You now have a steady allowance flowing and you've become quite attached to one another. Now you need to figure out how spice up the
Sugar Daddy Date! We have several GREAT tips, places to go, and things to see in this article. We'd even encourage you to browse this article over with your Sugar Daddy and make an arrangement together that really works for the both of you!
Carving Out The Time For An Exotic Sugar Daddy Date
A creative or exotic
Sugar Daddy Date
might be just what the doctors ordered! Think a weekend vacation in a nice sunny spot. Think about a warm spa day with your gorgeous silver fox. Think of a fun wine tour, trip to the beach, or mini road trip. There are so many ideas to choose from and we have several on this list all ranging from weekend getaways to nice date ideas that can be done over one day. The most important thing when you start thinking that maybe something a little more fun and creative is in order is to bring it up with your Sugar Daddy and make sure you can carve out the time in both of your schedules. The next time you give your Sugar Daddy a ring on the phone or engage in a video chat with him through Skype, see how interested he is in having a little 'us' time away from the regular hustle and bustle. If he seems keen, go ahead and give him one of these great suggestions!
Creative Sugar Daddy Date #1
Take a tour of a brewery or a winery. Who doesn't love a little wine tasting or beer tasting on a hot afternoon? Most distilleries have tours where you can learn a little about the history and process as well as taste some of their products. Couple this with a light lunch and you're in business!
Creative Sugar Daddy Date #2
Take a Mini Road Trip! Have a day to spend with one another? Why not choose a destination a couple hours out from where you both live and just drive, have a great conversation, enjoy the sites on the way there. It doesn't have to be anywhere fancy but a couple hours of road time with some music and some good laughs and conversation might be exactly what is needed!
Creative Sugar Daddy Date #3
The next
Sugar Daddy Date
idea is a really fun one! Why not enjoy some fruit and champagne on a hot air balloon! This is both a romantic and fun
Sugar Daddy Date
idea that doesn't even need to take up the whole day. Some sweet chocolate strawberries and nice wine or champagne is sure to make a lovely Sunday afternoon while you float above the city or country side and take in the sites!
Creative Sugar Daddy Date #4
Our next Sugar Daddy Date idea is very fun: take a dip in a rooftop pool. For bonus points: go at a time no one is around and go skinny-dipping! What could be more fun on a hot day that a rooftop pool? Not only is the view beautiful but the crisp water out in the sun is a wonderful retreat from the usual hustle-and-bustle.
Creative Sugar Daddy Date #5
Plan an exotic trip! If your big name CEO Sugar Daddy has a couple weeks off in the summer, there is nothing stopping him from telling people he's heading off for a weekend. No one needs to know he'll have a little Sugar Baby on his arm. Go check out the Bahamas, or maybe head on over to somewhere unique like Peru!
Creative Sugar Daddy Date #6
Take a trip to a hot springs. While hot springs are often more popular in Eastern Asia (which, by all means take a trip there to dip in one) there are plenty of Hot Springs world wide that you can enjoy for a nice
Sugar Daddy Date
! Take a quick look online and see what there is around you then ask him if he has a day or a weekend available to spend some quality time together.
Creative Sugar Daddy Date #7
Another great
Sugar Daddy Date
idea is to plan a midnight picnic. It's both fun and romantic. During a hot summer, there is nothing better than a beautiful warm summer night. Pack up your favourite goodies, grab a bottle of wine or two, and meet up in a nice park. Depending on where you are, hit the islands and sit under the stars enjoying each other's company and stories.
Creative Sugar Daddy Date #8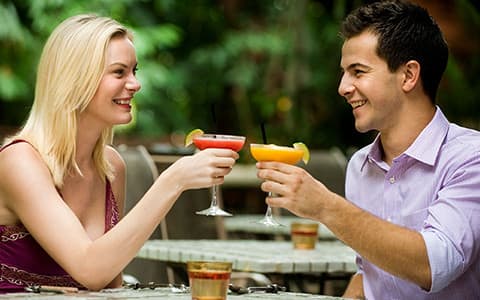 For this
Sugar Daddy Date
idea, you're going to need to be a little coordinated. Depending on both you and your Sugar Daddy's interests, why not take dance lessons. Salsa or the Tango are sure to liven up your arranged relationship by quite a few notches! It's sophisticated, sexy, and fun. Make sure you remember some of those moves for another date, if you know what we mean. There are SO MANY great ideas for an awesome Sugar Daddy Date. If we were to sit here and name them all you'd be reading this article for hours! Instead, we hope that the few suggestions we made above fill your mind with great ideas that are fun (and maybe even a little sexy) to do on your
Sugar Daddy Date.
DON'T forget to check out the
reviews
and make sure you are signing up to the BEST sites.