Prepare For Your First Sugar Daddy Date
If this is your
first sugar daddy date
, make sure to make it the best with these 5 simple tips. Start
getting excited
to make some sexy sugar baby moves. If you want to wow your sugar daddy on date #1, you won't have to do much, but why not have some fun and make a lifelong,
lasting impression
.
Stick To These Rich Dating Tips
Step #1. Wear Your Second Best Outfit
You want to look HOT
, but you also want to look even hotter the second time around. Here's a strategy that works like a charm – wear your second best outfit on date #1, and save the hottest outfit you've got for date #2. That way, he'll be eating out of your hands and begging for date #3.
Step #2. Pre-Drink
You want to be confident, sexy, sassy, and 'on'.
If you feel nervous, or you're afraid of slipping up, try having a glass of wine before your date to calm your nerves. If you're not a drinker, try something soothing like chamomile tea.
Step #3. Consider Hitting The Gym
Every woman feels amazing after 30 minutes of a heart pumping exercise. Bring the rouge back to your cheeks, get those endorphins pumping, and feel amazing in that cocktail dress by hitting the gym for a quick session. Don't push yourself too hard. You just want enough to get your blood flowing, and get you
glowing
!
Step #4. Call A Friend
Friends are good at reminding you of all the great things about you, as well as the things that you should probably keep to yourself on a first date. You'll get a little reminder of both sides, and then you can go into your date worrying less about what persona to portray. Your friend's going to tell you to be yourself anyway, because, really, that's the best you, and the one your sugar daddy said yes to a date with.
Step #5. Be Prepared For The Unexpected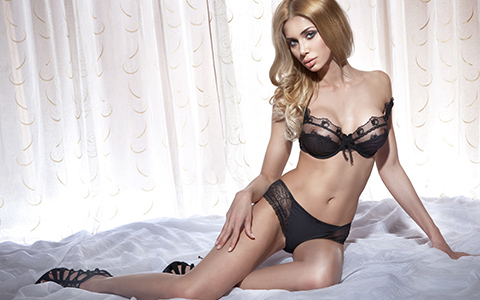 Always be prepared
for any and everything that could happen on a date with a guy who has a lot of money. Making sure you have nothing planned the next day is rule #1, and rule #2 is making sure you've got a condom and a mini toothbrush in your purse. You probably won't need either because you're SD will take care of the details, but a girl can always bring her own essentials just in case. You don't have to sleep with your SD on the first date, and you shouldn't be expected to, but you don't know what the chemistry will be like, and you might want to. Let yourself go with the flow, and
be prepared for anything to happen
.
Find a sugar daddy for a rich dating 'first date' experience and enjoy getting spoiled. Click here to start your sugar daddy search now!